• Home
• Fixtures
• Competitions
• The Team
• Games
• Photo Gallery
• Contact

RUSHMOOR SAINTS was formed to provide children's football in the Aldershot, Ash, Farnborough, Farnham, Fleet, Woking and Guildford areas with their teams playing in either the Hampshire or Surrey Youth Leagues.

Based in Aldershot it has been serving local communities for boys and girls from the age's of 5 up to 18 in Hampshire and Surrey for over 30 years.

Having gained the FA Charter Standard Development Club award, Rushmoor Saints has been providing excellent coaching to all children of the Club, with coaches being qualified from FA Level 1 through to FA Level 3 (UEFA 'B' Licence). YOUTH CLUB VOTED COUNTY'S BEST!!!!!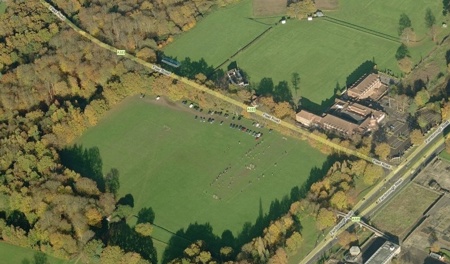 An Aldershot youth club that's been running for more than 30 years has been voted the best in the county.
St Joseph Youth Club, which is affiliated to Rushmoor Saints Football Club of Aldershot, was named Youth Club of the Year by Hampshire Youth Options.
The youth club is held every fortnight at St Joseph's School on Bridge Road, Aldershot, and currently has around 120 members ranging from eight to 14 years old.
Children enjoy indoor activities, including PlayStation games, bar football and snooker as well as outdoor fun, such as skateboarding, football and roller hockey.
The football section of the club is a Chartered Standard Development Club and is on the brink of achieving a Community Standard Award.
Rushmoor Saints runs a Saturday morning club for four and five-year-olds at All Hallows School on Weybourne Road, and football teams from under sevens to under 18s.
The club also accommodates two girls' football teams and has 280 members.
Club chairman, Vernon Slater, said: "With the club achieving the community award, we plan to attain funding to build clubhouse facilities that will not only benefit the youth and football clubs, but other community sports projects."
A delegation from the club went to the Winchester Guildhall recently to pick up the Jorgensen Challenge Trophy and a cheque for £250, in the presence of the Mayor of Rushmoor, Councillor David Welch.
The club will spend the money on a Nintendo Wii.